10 Dec, 2016
Radio Unbroken: Songspiel for Radio Revolten
Posted by: helen In: Radio
am Sonntag, 25. Dezember 2016, 23:03 Uhr, Kunstradio auf Ö1
Radio Unbroken. Songspiel for Radio Revolten.
von Gregory Whitehead und Helen Hahmann
(November 2016)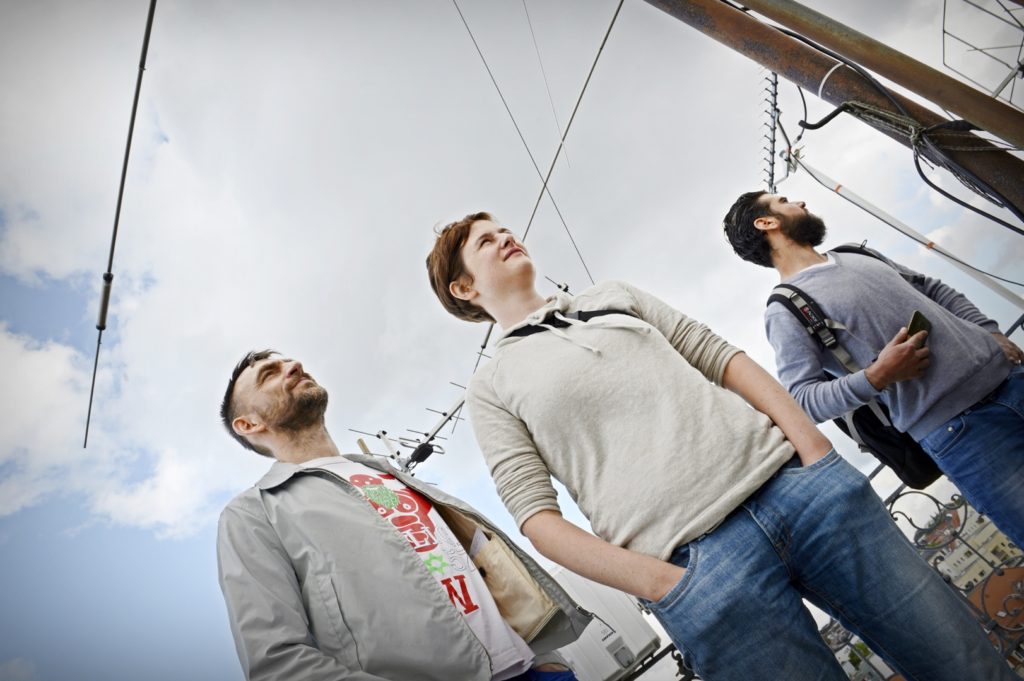 Es spielt sich alles über den Dächern ab. Nicht nur Funkstrecken und Antennen, Barix- und Telefonstreams. Radio fliegt, stürmt und schwebt. Die glühende Forderung sich loszureißen, neu anzusetzen, Bewegung und Störung zu generieren, vollumfänglich nach dem Äther zu greifen. FM for Free Radio, FM for Culture!
Das Songspiel ist in drei akustischen Bildern komponiert:
– Lover in Revolt
– The Future of Radio is Dirty
– Radio Unbroken
Zum Vor- und Nachhören: Radio Unbroken im Archiv von Miyuki Jokirantas ABC Soundproof.